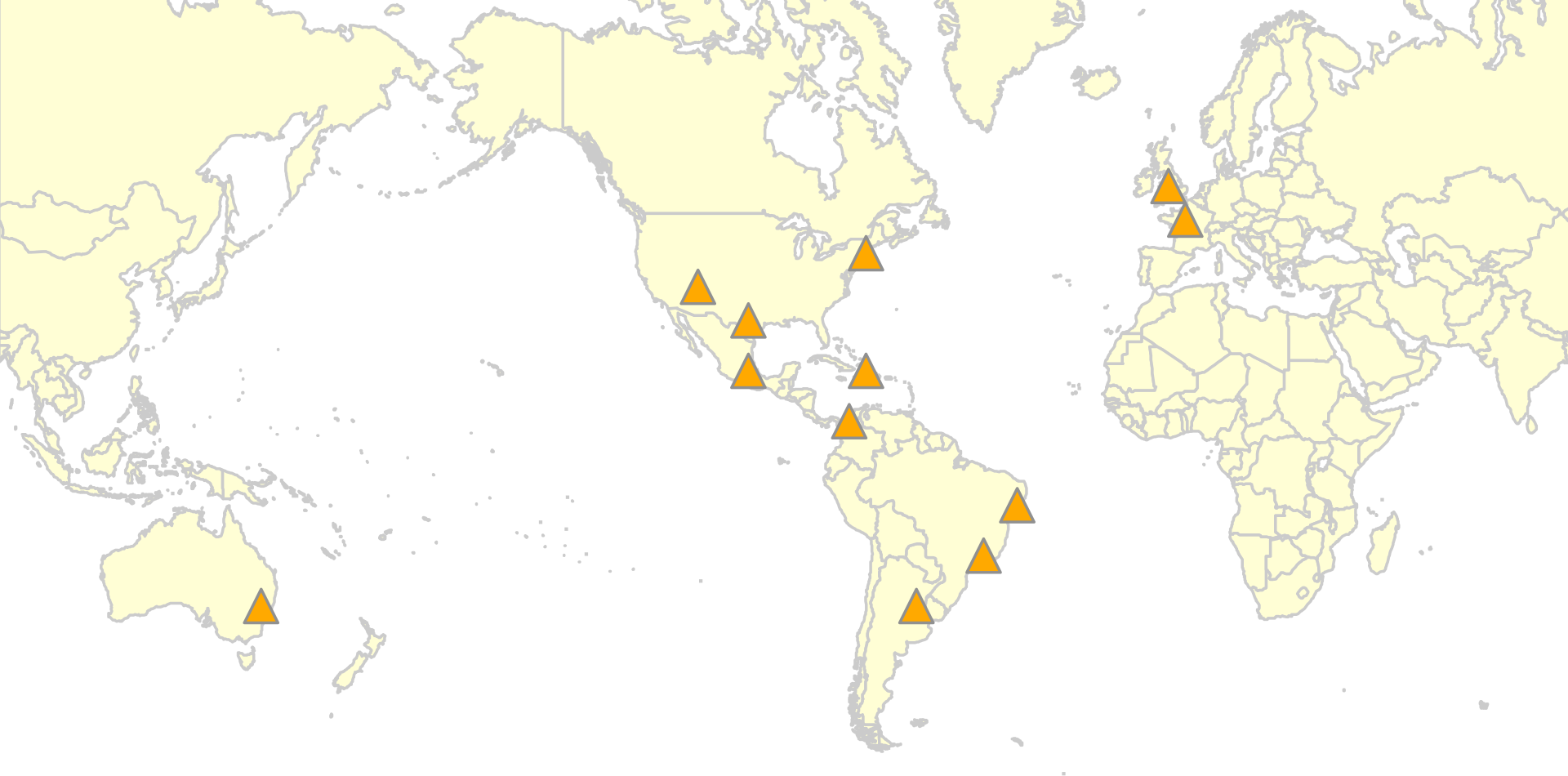 Led by Jed Bailey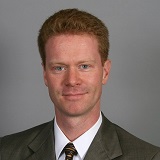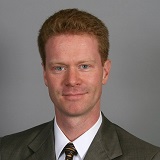 Jed Bailey is Energy Narrative's Managing Partner. He is an expert in emerging energy markets, specializing in market fundamentals, regulatory structure, and strategic planning.
Mr. Bailey was previously vice president for applied research consulting and managing director for emerging markets at IHS CERA, where he was responsible for IHS CERA's research and operations in Latin America and Asia. He has been widely quoted in publications ranging from The Economist and Financial Times to the Iran Daily and has appeared on Bloomberg Television and CNN International.
Mr. Bailey holds a BSME degree from the University of Wyoming and an MS degree from the Massachusetts Institute of Technology. He is based in Cambridge, MA.
Max Yzaguirre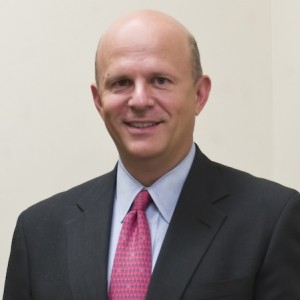 Max Yzaguirre, CEO of The Yzaguirre Group, LLC, has over 28 years of leadership experience in domestic and international business, government and law, and expertise in a wide variety of industries and sectors, including electricity, oil and gas, banking, real estate, telecommunications and private equity investing. Mr. Yzaguirre was previously CEO and Chairman of Isolux Ingenieria USA, L.L.C., a wholly-owned subsidiary of Isolux Corsan, S.A. from Spain. He has also held various roles in the group of companies headed by Ray L. Hunt of Dallas, Texas, including President of Hunt-Mexico, Inc. and President of Hunt Resources, Inc., Prior to joining Hunt, Mr. Yzaguirre served as Chairman of the Public Utility Commission of Texas, overseeing the restructuring of Texas' electricity sector to a competitive market. Before that, he worked at Enron in different capacities including serving as President of its Mexico operations. During Mr. Yzaguirre's legal career, he was an attorney at Vinson & Elkins in Houston, Texas, and a partner at Atlas & Hall in McAllen, Texas. His practice at each firm consisted of business law, primarily focused on domestic and international mergers, acquisitions and investments, as well as public and private finance transactions. He has served on the Board of Directors for many for-profit and non-profit organizations, including  BBVA Compass Bank, the Electric Reliability Council of Texas (ERCOT), the Board of Advisors for Inter-American Dialogue's Latin America Energy Advisor publication, the Mexico Advisory Committee of the University of Texas Institute for Latin American Studies, and Special Advisor to the Energy Council. Mr. Yzaguirre holds a Bachelor of Business Administration degree (Finance) from the University of Texas at Austin and a Juris Doctor degree with honors from the University of Texas School of Law.  He is based in Austin, TX.
Anna Raptis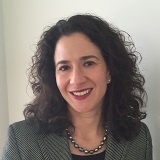 Anna Raptis has a global view of the energy industry, with more than 15 years of experience working on international energy projects, including 7 years in leadership positions within Mexico. Ms. Raptis is currently a trusted consultant to companies that are active in Mexico's energy sector, applying her years of experience executing projects in Mexico to help develop sustainable infrastructure solutions for Mexico's growth and development. Previously she was Country Manager for AES Mexico Development, focusing on origination and new business development, and also Commercial Director for TransAlta Mexico, where she supported the project execution, construction and commissioning phases of the company's gas-fired combined-cycle power plants. Ms. Raptis also has significant experience developing LNG facilities. She was formerly commercial advisor for Oil Search on the development of LNG in Papua New Guinea, and for ConocoPhillips on their Bayu Undan and Sunrise LNG developments, located between Australia and Timor L'este. Ms. Raptis holds a Master's Degree from Johns Hopkins University, School of Advanced International Studies and a Bachelor of Economics degree from The University of Adelaide. She is a Chartered Financial Analyst. Ms. Raptis is located in Mexico City.
Aurora Pierdant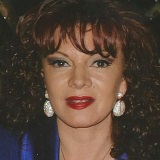 Aurora Pierdant has been active in Mexico's government and energy sector for more than two decades. She is currently Managing Partner, Wise Business Development, where she helps companies manage their contracts with Pemex and prepare for upstream bidding rounds. As a trusted advisor to companies active in Mexico's upstream oil and gas sector, Ms. Pierdant brings deep expertise and experience with Pemex contracting and Mexico's legal and regulatory reforms. Previously, Ms. Pierdant was a key member of the Pemex Exploración y Producción New Ventures team for nearly a decade. In this role, she was responsible for drafting and promoting new contracts for private sector participation in Pemex's E&P projects. During this time she also advised the Mexican Government on legal issues, designed bidding rules, and promoted the incentivized and integrated service contract regimes created as part of the 2008 Energy Reform. Most recently, Ms. Pierdant was an active lobbyist in the 2013 Constitutional Reform and its secondary laws, promoting legislation to enable license contracts, production sharing contracts, and profit sharing contracts. Ms. Pierdant holds a law degree from the Universidad Iberoamericana, and has studied in Europe and at the IPADE business school. She is based in Mexico City.
Sharon Reishus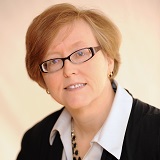 Sharon M. Reishus is a subject matter expert and thought leader with 25 years of experience delivering strategic insights and policy context to senior executives involved with regulated utilities in the US and Canada. She led the North American Power advisory service at IHS Energy (formerly IHS CERA), providing analysis and consulting to a diverse set of high-level clients while managing a large team of energy researchers. Prior to IHS, Ms. Reishus was appointed Commissioner and then Chairman of the Maine Public Utilities Commission (MPUC), a US state agency overseeing energy, water, and telecom utility companies, where she was also active in numerous regional and national organizations, and served on the Board of Directors of the Regional Greenhouse Gas Initiative (RGGI) the New England States Committee on Electricity (NESCOE) and the Eastern Interconnection State Planning Committee (EISPC). She previously worked as an analyst with Cambridge Energy Research Associates (CERA), a staffer at the MPUC, and a strategic planner at Central Maine Power Company. Before entering the energy industry, Ms. Reishus spent several years as a geopolitical intelligence analyst and Presidential briefer in The White House Situation Room. She holds a BS in Applied Earth Science from Stanford University and an MBA from the Wharton School, University of Pennsylvania. She is based in Augusta, Maine.
John Galante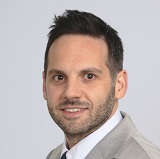 John Galante is a professor of international history and global studies at Worcester Polytechnic Institute, where his work includes a focus on historical and present-day topics associated with the energy sector.
Mr. Galante was previously an analyst at ESAI Energy, where he led the firm's analytical coverage of global gasoline and gasoline-alternatives markets, and served as the editor of its transportation fuels publication. His experience includes market fundamentals and price forecasting, regulatory policy analysis, specification and blending studies, and environmental work related to refined petroleum products and their alternatives. Mr. Galante also led ESAI Energy's coverage of the upstream, midstream, and downstream petroleum sectors in Latin America. He has worked on natural gas and power generation projects in the region and spoken at industry events around the Americas. Mr. Galante has been quoted in the Financial Times, Bloomberg, Reuters, Platts and other media outlets. Previously, Mr. Galante covered crude oil markets at Energy Intelligence Group in New York.
Mr. Galante holds a PhD in Latin American and World History from the University of Pittsburgh, an MA in International Affairs from Columbia University, and a BS from Tufts University. He is based in Somerville, MA.
Mark Hutchinson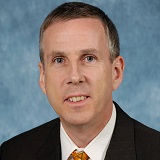 Mark Hutchinson has over 30 years of experience in strategic advice, finance, M&A, market restructuring, contract negotiations, and due diligence in the power, oil, gas, and coal sectors. In his 20+ years in Asia (Hong Kong, Singapore, and Bangkok), Mr. Hutchinson has advised energy companies on strategy; governments on regulation and market development; banks on their lending activities; and, investors on energy portfolio investments, strategy and M&A. A trained economist with a master's in public policy (energy regulation), Mr. Hutchinson has applied his understanding of fuel and power markets across a wide range of applications.
Previously, Mr. Hutchinson ran IHS's (formerly IHS CERA) APAC Upstream Consulting, APAC and MENA Gas & Power Research & Consulting, and Global Power Consulting. He was also a member of IHS's global Extended Leadership Team. Mr. Hutchinson is a frequent speaker at regional conferences on topics ranging from energy markets and pricing to project financing. He has advised on tens of billions of dollars of energy investments.  Mr. Hutchinson holds a Bachelor of Economics from Earlham College and a Master of Public Policy from the Kennedy School of Government at Harvard University. He is based in Bangkok.
Sylvie D'Apote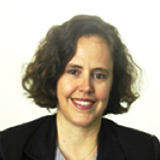 Sylvie D'Apote is Founding Partner of PRYSMA E&T Consultores, a consulting company based in Rio de Janeiro, Brazil. Ms. D'Apote has 20 years of experience as an international energy consultant, largely focusing on Latin America. In Brazil since 2003, she has focused on natural gas, developing a deep expertise in supply-demand analysis, regulatory issues, market integration, cross-border gas and LNG trade, and gas- power convergence. In the last 8 years, Ms. D'Apote has joined forces with other national and international consulting groups, as Managing Director of the Oil & Gas Practice for Gas Energy (2009-2013) and Director for Gas in the Southern Cone for IHS-CERA (2005-2009). Prior to moving to Brazil, Ms. D'Apote headed the Latin American Program at the International Energy Agency (IEA) in Paris (1997-2003), was senior economist for WEFA Energy, in London, UK (1995-97) and researcher at the OCDE in Paris (1991-94). Ms. D'Apote is a frequent speaker at seminar and conferences, both in Brazil and abroad, on various subjects related to the Brazilian and South America oil and gas industry. She is the author of a book published by the International Energy Agency "South American Gas: Daring to Tap the Bounty". Ms. D'Apote has a Suma Cum Laude 5-year degree in Economics (BS + MS) from the University of Rome "La Sapienza", Italy, and a Master's Degree in Energy Technology from the Imperial College, University of London, UK. A fluent English, French, Italian, Spanish and Portuguese speaker, she is based in Rio de Janeiro, Brazil.
Rob Perrons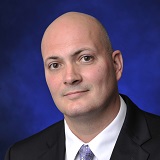 Rob Perrons, Managing Director of Petrovation and Associate Professor at Queensland University of Technology Business School, is an expert with nearly 20 years of experience in technology strategy and innovation management within the oil & gas industry and mining sector.  As a consultant and academic, he has collaborated on research projects with a broad range of technology and energy companies, associations, and consortia in the United States, Mexico and Australia.  Mr. Perrons is a member of the Australian government's Expert Network where he provides advice about the energy industry and emerging innovations in that sector. He is author or co-author of more than 25 journal articles and conference papers and is a frequent speaker at energy conferences.
Mr. Perrons previously worked in a wide variety of roles and locations for Shell International's Exploration & Production division as a production engineer, R&D coordinator, and manager of learning and development.   He holds a B.Eng. in mechanical engineering from McMaster University in Canada, a S.M. degree in Technology & Policy from MIT, and a PhD in engineering from the University of Cambridge, where he was a Gates Cambridge Scholar.  Mr. Perrons is a Fellow of both the UK's Institution of Mechanical Engineers (IMechE) and Engineers Australia, is chartered as a Eur. Ing. in Europe, and is a member of the Society of Petroleum Engineers. He is based in Brisbane, Australia.
Fabrizio De Candia

Fabrizio De Candia is an expert with more than 28 years of experience in the international energy industry.  He has lived and worked in North America, Europe and India.  He currently works with global investors, equipment suppliers and service providers.  Mr. De Candia's advisory services to investors include insight into global energy markets, identification of potential acquisition opportunities, due diligence, review of synergies, negotiations and business integration.  His support to industrial equipment and services suppliers include business strategy development and implementation, global organizational development, structuring and managing joint ventures. Previously, Mr. De Candia was Group Vice President, Power and Process, at Circor International where he consolidated four business units into one group and was responsible for Profit & Loss in North America, Europe and Asia.  Prior to Circor, he was responsible for EPC and equipment supply at Alstom Power in North America and Italy, where he led over €900 Million in project contracts and structured successful Consortia and Joint Ventures with global partners.  Mr. De Candia background includes several years in the IPP business where he led power development and investment activities in Europe and India, and leadership for European Power advisory services at IHS CERA. Mr. De Candia holds a BS from the University of Illinois and an MS in Mechanical Engineering from the University of Michigan, Ann Arbor. He is based in London, UK.
Antonio Inacio Sousa
Antonio Sousa, Managing Director, Habil Consultoria Empresarial, has more than three decades of experience in energy supply chains and logistics, hydrocarbons marketing and purchasing, and renewable energy project development. Prior to founding Habil Consultoria Empresarial, Mr. Sousa held many senior positions within Dow, including serving as the company's supply chain manager for Latin America, where he led the process for multimodal logistics, purchasing, and customer service for a line of basic chemicals. In this role he implemented rail and marine transport projects linking Dow's production units with customers and suppliers, optimizing logistics costs, and enabling increased market share. As Dow's Latin America energy purchasing manager Mr. Sousa had direct responsibility for the acquisition strategy for natural gas, electric power, fuel oil, and utilities for 20 industrial complexes totaling $200 million in annual expenditures. As general purchasing manager for Brazil, he was responsible for the acquisition strategy for raw materials, equipment, replacement parts and service contracts. Mr. Sousa also served as Executive Officer for Dow's strategic partnership with Petrobras. In addition he led the development of a $100 million 15MW biomass co-generation project that also produces 1.1 million tons of steam per year. Mr. Sousa serves as the Advisory Director of ABRACE (Brazilian Association of Large Industrial Energy Consumers), and has been active in the Energy Committees of many industry associations, including ABIQUIM (Brazilian Chemical Industry Association), ABICLOR (Brazilian Chlorine-Soda Association), FIEB (Bahia State Industry Federation), and COFIC (Camacari Industrial Development). Mr. Sousa holds a Bachelor's degree in Electrical Engineering and an MBA from the Federal University of Bahia. He is based in Salvador, Brazil.
Doug Howe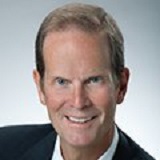 Doug Howe, Principal at DHA Consulting, is a senior expert in energy policy, energy economics and fundamentals, cost and pricing, energy efficiency, renewable energy, and demand planning. He is also Senior Energy Policy Advisor to Western Resources Advocates, a non-profit environmental law and policy organization focused on water, energy and lands issues in the western United States. Dr. Howe was formerly Commissioner of the New Mexico Public Regulation Commission which is responsible for regulation of all electric, gas, water, telephone, insurance, and transportation companies in the state. He also served as Senior Director, Global Power with IHS Cambridge Energy Research Associates (IHS CERA), where he led IHS CERA's power group consulting. In this role, Doug worked in the CERA Paris and Cambridge (MA) offices, leading projects throughout the Middle East, Asia, North Africa, the EU and North America. Prior to 2001, Dr. Howe was a Vice President with GPU, Inc., a multinational utility company. Dr. Howe was a Franklin Scholar at the University of Pennsylvania and holds a Ph.D. and M.S. (mathematics) from that university. Dr. Howe also graduated from the Advance Executive Education program of Duke University. He is based in Albuquerque, New Mexico.
Ezra Beeman
Ezra Beeman, Managing Director of Energeia,  has consulted on business strategy, asset transactions, contract structuring, energy and information technology, market design and industry regulation for major oil, gas and power companies across Europe, the Americas and the Asia Pacific region. Mr. Beeman's career at Ausgrid  spanned a number of strategic and internal advisory roles, where he helped propel the company into a position of international leadership in new technology deployment. During his time there, he built a reputation for tackling some of the company's toughest challenges and achieving exceptional results. In addition to his consulting and utility experience, Mr. Beeman is an internationally recognized expert on smart grids, wholesale and retail markets, customer research, and demand response. Mr. Beeman holds a BA in Economics and Philosophy from Claremont McKenna College and a Masters degree in Applied Finance from Macquarie University.  He is based in Sydney, Australia.
Jamie Morton
Jamie Morton has over 20 years of experience in the energy sector – both in banking and industry. Jamie has held senior investment banking positions in several institutions and has been involved in transactions and financings with an aggregate value in excess of $40 billion. During his career, Jamie has been involved in M&A, equity and debt capital markets, privatization advisory, structured and project finance, restructurings & workouts and strategic advice covering the oil & gas, power and coal sectors. Jamie was formally a member of BBVA's global corporate finance committee responsible for energy and natural resources sectors, a board member of Macquarie Mexico responsible for energy and natural resources investment banking in Latin America and head of BNP Paribas' energy and natural resources corporate finance initiative in the Americas. Prior to entering banking, Jamie was a crude oil trader in the Asia Pacific region.
An economist by training, Jamie has dedicated a significant portion of his professional career focusing on the Americas energy markets and now focuses on the Mexican and Andean markets. He divides his time between the USA and Mexico.
Diverse Expertise
Our network brings together experts and partner organizations with deep expertise across the energy value chain.  Our members are drawn from industry, government, consulting, and academia, each adding their unique perspective regarding the challenges and opportunities facing the energy sector today.