The Weekly Brief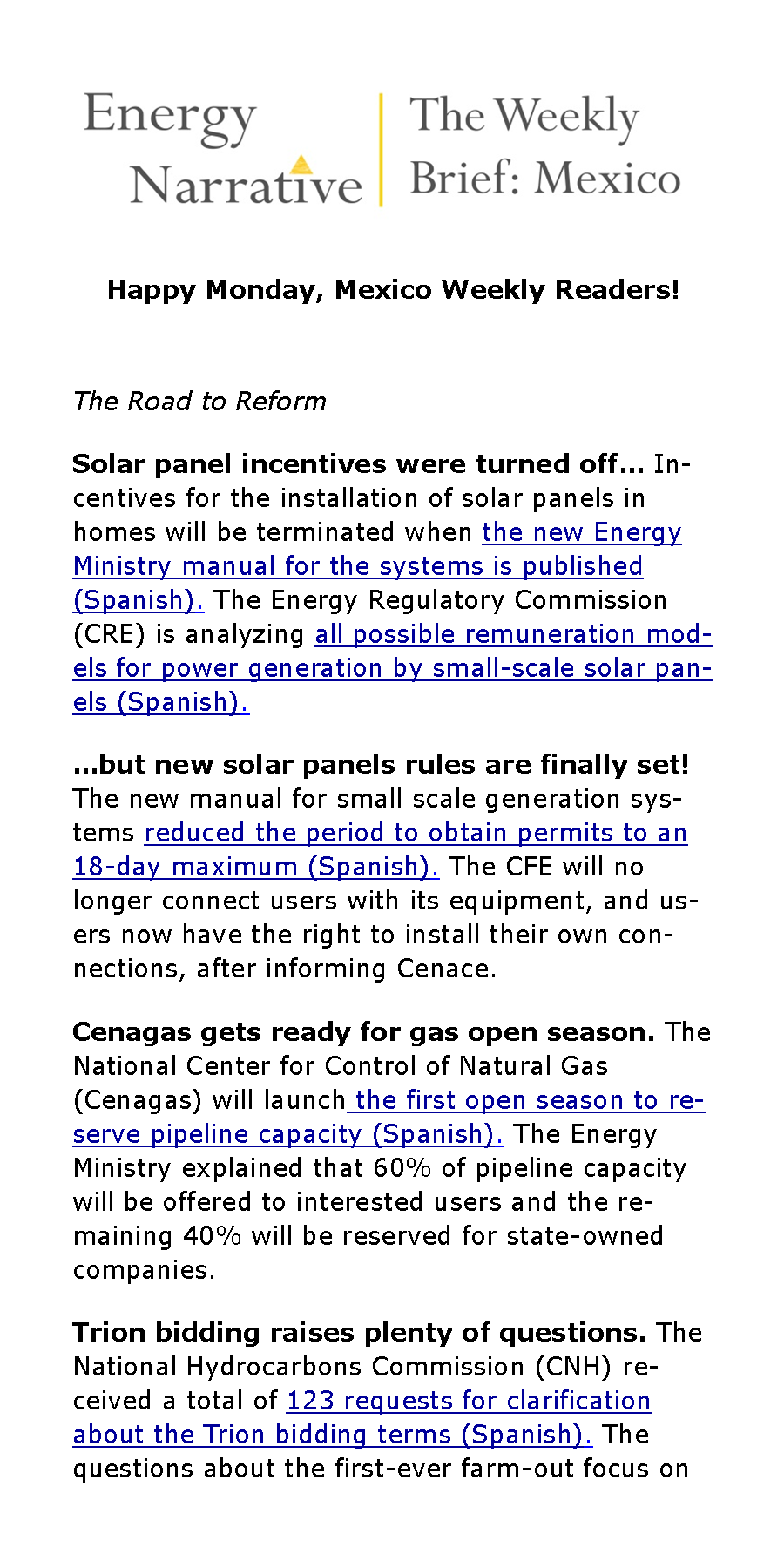 Regional Energy News
Comprehensive energy news
in a concise package
first thing Monday morning.
Get six weeks free!
Mexico
Mexico's energy value chain from upstream oil and gas to electricity and renewables.
Greater Caribbean
Covering Central America, the Caribbean islands, and South America's Caribbean coast.
Get six weeks free!
Energy executives, government officials, and analysts rely on The Weekly Brief  to start their week with a unique perspective on regional energy trends and developments.
"Every week I see something that I missed."
 — Enrique Hidalgo, President, ExxonMobil Exploración y Producción México S. de R.L. de C.V.
"The Weekly Brief is a critical resource."
 — José María Lujambio I., Energy Practice Director, Cacheaux, Cavazos & Newton